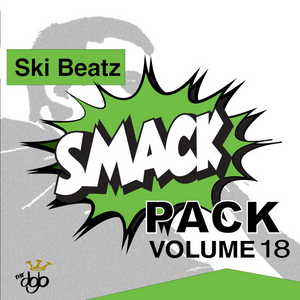 The Ski Beatz Smack Pack Vol 18 is a sound pack created by renowned producer Ski Beatz. This pack is designed to provide producers with a wide range of high-quality sounds and samples that can be used in various genres of music production.

The pack includes a collection of hard-hitting drum samples, including punchy kicks, snappy snares, crisp hi-hats, and unique percussion sounds. These drums are carefully crafted to deliver maximum impact and provide a solid foundation for your beats.

In addition to the drum samples, the Smack Pack Vol 18 also features a selection of melodic elements. This includes catchy synth loops, atmospheric pads, melodic guitar riffs, and captivating vocal samples. These sounds are perfect for adding depth and texture to your tracks, helping you create a unique sound.



Overall, the Ski Beatz Smack Pack Vol 18 is a comprehensive sound pack that provides producers with everything they need to create professional-sounding tracks. Whether you're producing hip-hop, trap, R&B, or any other genre, this pack has the tools to take your music to the next level.